| Table Cloths | White | Colors |
| --- | --- | --- |
| 132" Round | $25.00 | $25.00 |
| 120" Round | $15.00 | $15.00 |
| 108" Round | $13.00 | $13.00 |
| 90" Round | $11.00 | $11.00 |
| 90"x 156" | $25.00 | $25.00 |
| 90" x 132" | $25.00 | $25.00 |
| 72" x 120" | $15.00 | $15.00 |
| 60" x 120" | $11.00 | $11.00 |
| 84" x 84" | $11.50 | $11.50 |
| 72" x 72" | $9.25 | $9.25 |
| 54" x 54" | $7.25 | $7.25 |
| Spandex Covers for 30" Cocktail Tables (Black, White, Red, Royal Blue, Navy Blue) | $8.00 | $8.00 |
| Spandex Covers for 6' x 30" Tables | $8.00 | $8.00 |
| Spandex Covers for 8' x 30" Tables | $8.00 | $8.00 |
| Chair Covers/Runners | White | Colors |
| --- | --- | --- |
| Plastic Folding Chair Covers (White and Black Only) | $2.00 | $2.00 |
| Chair Ties Only | $1.75 | $1.75 |
| Skirting | White | Colors |
| --- | --- | --- |
| 14' Skirt | $19.00 | $19.00 |
| Napkins | White | Colors |
| --- | --- | --- |
| 17" x 17" | $0.60 | $0.60 |
We also have a wide variety of specialty linens available that include Satin Stripes, Iridescent Crush, Pintuck, and Swirl Patterns. Call for a quote or stop by to see samples.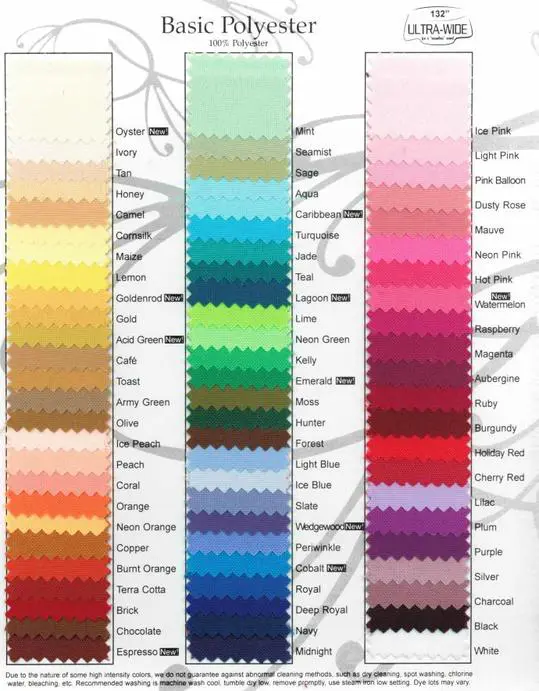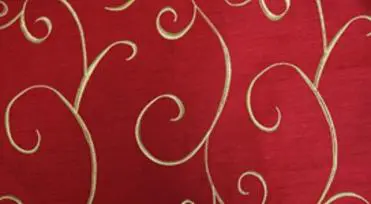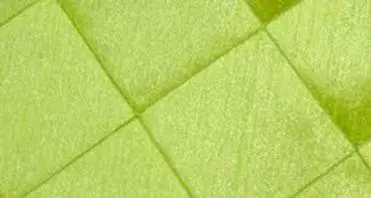 Terms and Conditions
PRICING IS BASED ON BASIC POLYESTER AVAILABLE IN A LARGE RANGE OF COLORS.
SEVERAL DIFFERENT PRODUCT VARIETIES ARE ALSO AVAILABLE AND CAN BE QUOTED UPON REQUEST.
ORDERS WILL BE AVAILABLE FOR PICK UP OR DELIVERY ONE DAY PRIOR TO THE EVENT.
ORDERS MUST BE PLACED AT LEAST 8 BUSINESS DAYS PRIOR TO YOUR EVENT TO ENSURE DELIVERY.
PAYMENT IS REQUIRED AT THE TIME THE ORDER IS PLACED.
CUSTOMER WILL BE CHARGED REPLACEMENT COST FOR ANY LINENS NOT RETURNED OR RETURNED IN UN-RESABLE CONDITION.
ORDERS/ITEMS MAY BE SUBJECT TO MINIMUM PURCHASE REQUIREMENTS.
LOCAL DELIVERY CHARGES MAY BE APPLICABLE DEPENDING ON THE SIZE OF THE ORDER.